Our winemaking "style" is solely determined by the place it is grown. Winemaking is agriculture when you work with passionate farmers and sustainable vineyards and are able to farm them to promote the very best Earth will give you.
All of our bottlings are handmade in small lots to ensure character and authenticity.
Our winemaking process is carefully guided with a farmer's heart and artisan's soul. The essence of making great wine is rooted in a relationship with the land, it's about the soil, about growing, about nurturing, about farming. At Kallan we look to nature for guidance and to science for insight, as we craft wine with minimal intervention so a sense of place is elegantly reflected in every bottle of our wines.
2019 ADANI CURSOR CABERNET SAUVIGNON
The Cabernet grapes were de-stemmed, crushed, cold macerated for 13 hours and we pumped over the cap throughout fermentation to delicately pull the nuances achieving a more extracted style.
TASTING PERSPECTIVE:
Smartly oaky and full-bodied. Well-balanced tannins augment an already energetic existence. It's complex and spicy-tasting and offers rich dark berry character laced with prominent oak notes of grilled toast and sweet spices.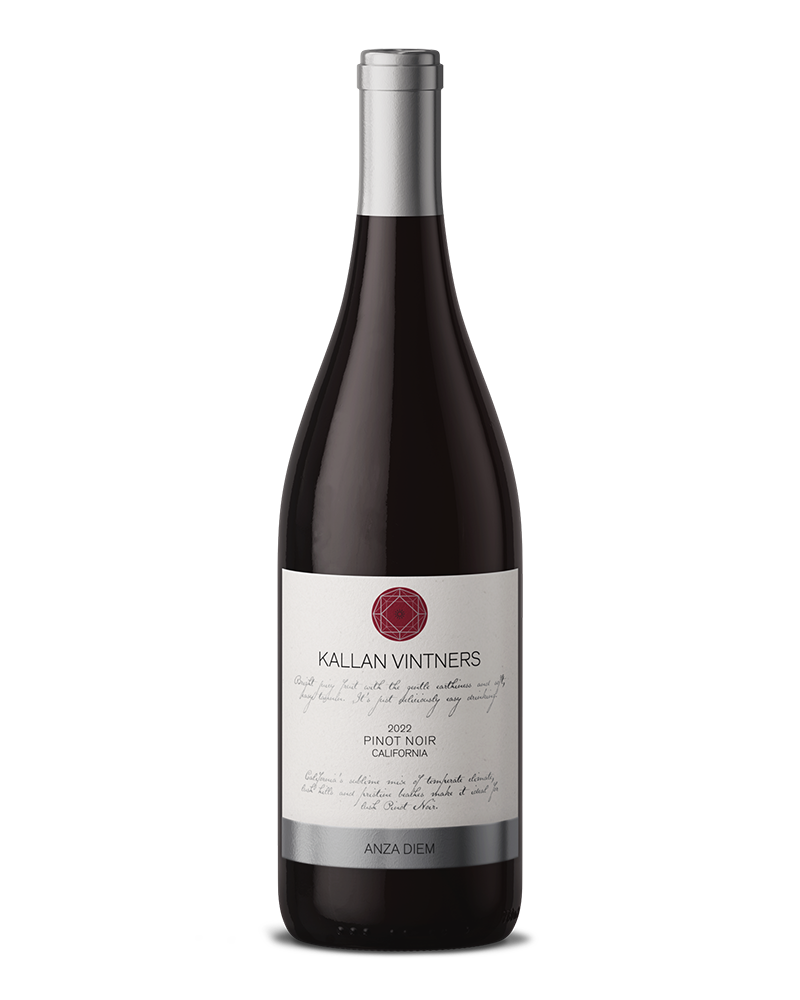 2020 ANZA DIEM PINOT NOIR
TASTING PERSPECTIVE:
Ripe and bright, it ticks the fruit and complexity boxes with a flourish. Attractively fruited and beautifully complex. We call it: get in my glass and get in NOW! Delightfully composed with layers of fine texture, all supported by succulent fruit.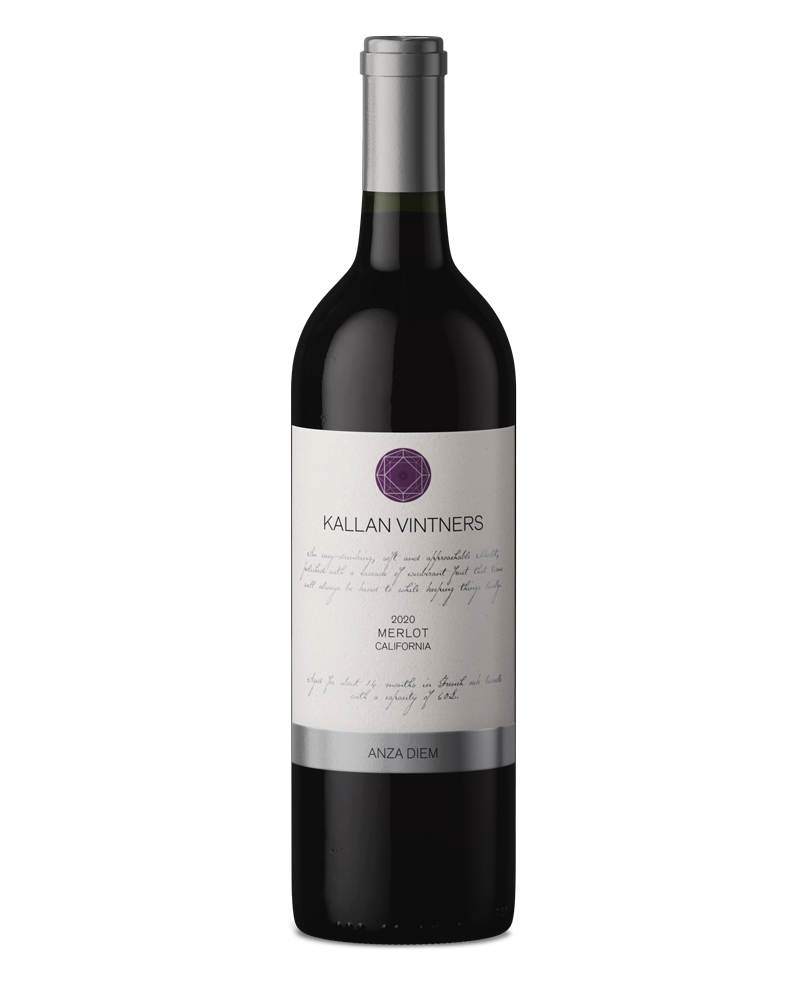 2020 ANZA DIEM MERLOT
TASTING PERSPECTIVE:
We absolutely love this wine. It's a polished well-made Merlot that time will always be kind to, with mellow fruit and fresh characteristics keeping things lively. It's an easy-drinking, soft and approachable red with a cascade of exuberant fruit.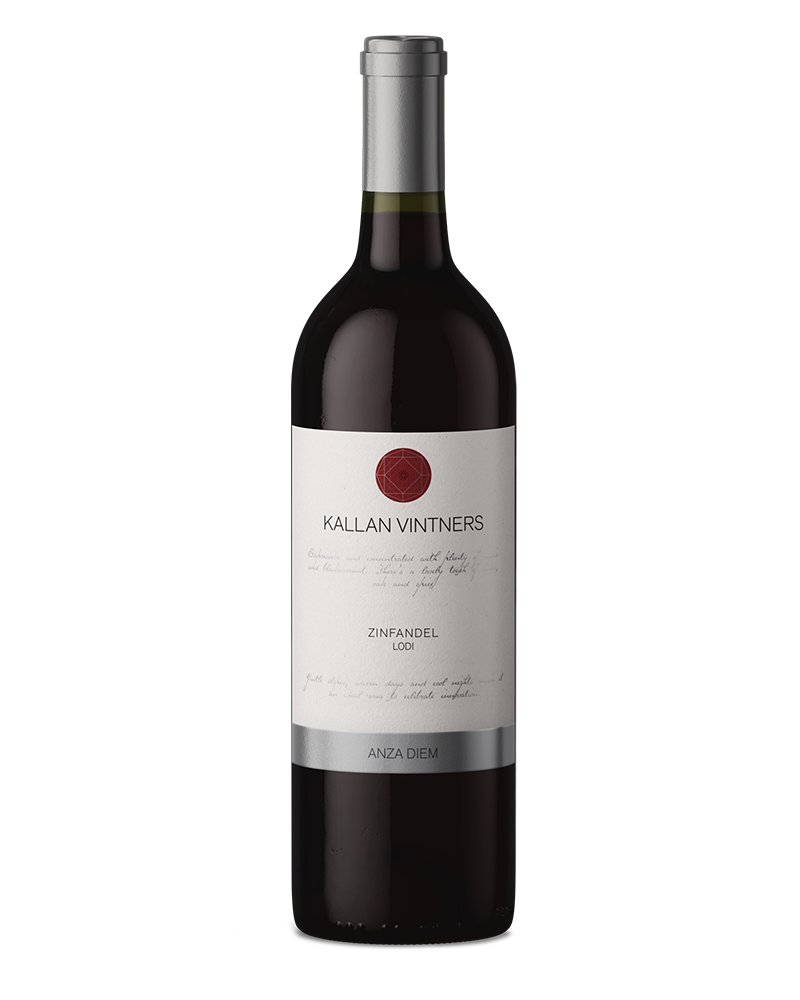 2020 ANZA DIEM ZINFANDEL
The richest, most intense and multi-dimensional Zinfandel tends to be produced from "Old Vines", vines that are at least 40 years old.
Older vines are in decline, mature in age, with low vigor. They tend to have fewer clusters of grapes with smaller berry size, yielding more intense sugars, color and concentration of flavors typically producing wines that are generally better balanced with more body and structure.
TASTING PERSPECTIVE:
Big jam, blueberry and black pepper with a touch of licorice. Candied fruitiness explodes, followed by spice and a pipe tobacco smoky finish.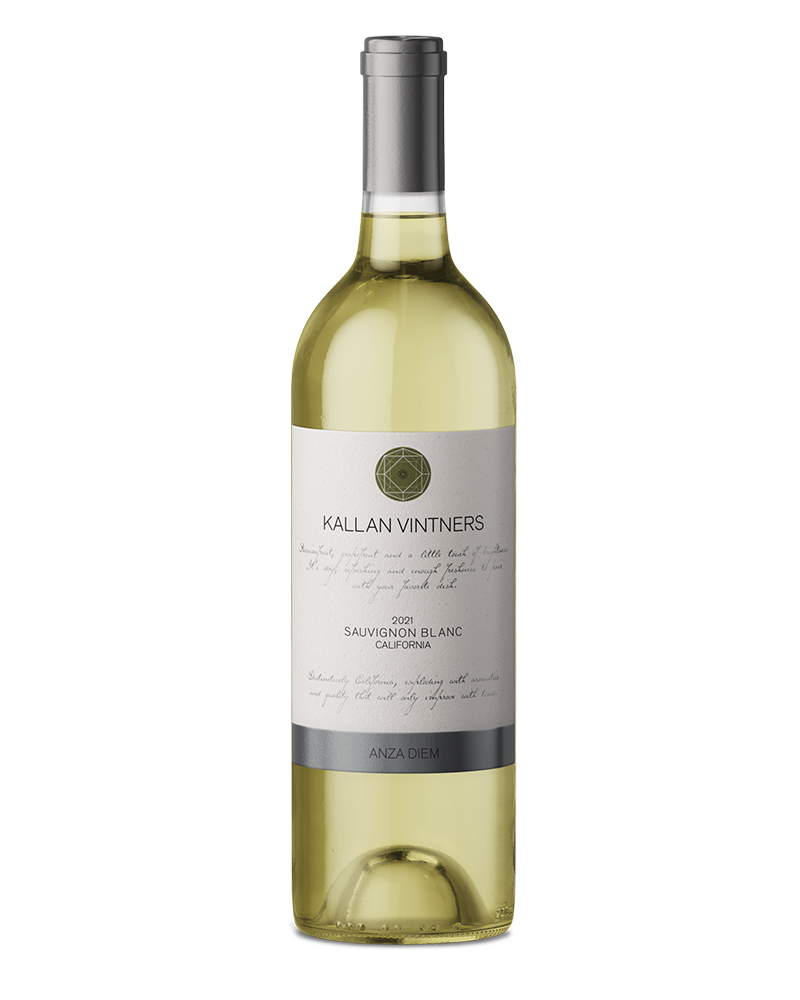 2020 ANZA DIEM CHARDONNAY
California's sublime mix of temperate climate, lush hills and pristine beaches make it ideal for crisp clean Chardonnay.
TASTING PERSPECTIVE:
Meticulously picked by hand from three top-quality sites. The wine sits perfectly in the middle of the Chardonnay spectrum. It's a bit toasty and creamy, with evident citrus running through. It's medium-bodied and you can definitely pick up the oak on the palate. It's a fun wine.
© Kallan Vintners - All Rights Reserved